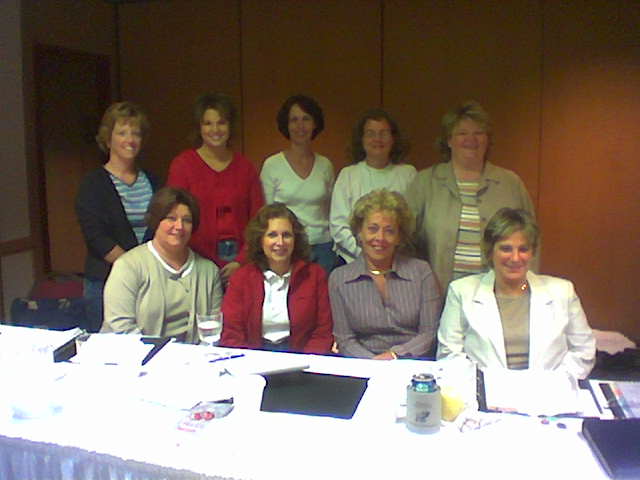 Indiana Hospital Nurses

Indiana Hospital Professional Employees Association is an Indiana, Pennsylvania local of Health Care PSEA. It is comprised of over 220 registered nurses and CRNA's. We are local 5120 of AFT Healthcare.

Officers:
President
Roseann Staniscia, CRNA
Surgical Services
Vice President
Janice Kochman, RN
6th Medical
Secretary
Sue Flowers, RN
Float
Treasurer
Barb Kuzminsky, RN
4 Surgical
Grievance Chair
PACU
Team Members:
Chris Arrow, RN
Case Management
Beth Pardee, RN
7 Telemetry
Chris Crawford, RN
4 Surgical
Valerie Davis, RN
ER
Alternates:
George Kokus, RN
OR
Deb Livingston, RN
ACU


This page was started and is being maintained by Sue Flowers. This page or any pages linked to it are in no way endorsed, supported or affiliated with Indiana Hospital. The information is not cleared through PSEA. It is a page by Indiana nurses for Indiana nurses or any other interested parties.

Negotiations Update
IRMC submitted their economic proposals to the team September 15. The hospital's proposals contain:
No protection against shift pattern changes (length or hours of shift)
Ability to schedule RN's 3 different shifts within a 2 week period
Reject ability of nurses to take the weekend off with their vacation (vacations limited to Monday-Friday)
No guarantee of Friday night off before weekends off
No guarantee of 8 hours sleep time between shifts
No ability to leave at end of shift whether management has fulfilled staffing obligations or not
No limit to number of patients a nurse may be responsible to caring for
Additionally the Hospital has proposed:
Wage increases of 1.5% per year
A PTO plan far worse than the PTO plan we rejected last negotiations---plan calls for elimination of 4 sick days per year for nurses with less than 10 years seniority; 3 days for nurses with more than 10 years
Major cost shifting of health insurance with RN's paying 20% of total insurance costs to maintain present Select Blue insurance.

The time to get involved is now! Attend a negotiating session, wear your buttons and support the team!!!!
Next negotiating sessions:
Tuesday, October 21 - 8 AM-2 PM - Best Western
Wednesday, October 22 - 2 PM-8 PM - Best Western
Strike Authorization Vote Results:
In very heavy voting, 94% of the membership voted to authorize the negotiating team to call a strike if necessary. 8P